Dance Collective is a boutique dance studio.
Our focus is to develop students to the best of their ability by providing high quality dance education in a nurturing environment.
"With over 25 years of teaching, choreographing and examining I realise that my proudest professional achievement is sharing the love of dance with all abilities and ages.
Those who study dance throughout their childhood have magical memories, develop friendships and learn skills which remain with them for a lifetime."
– Corinne Yee (Principal)
What we do
At Dance Collective our students learn the art of dance and the language of movement.  Dance has endless physical, mental and emotional benefits.
The body benefits with improved co-ordination, fitness, agility, strength, flexibility and balance.
Scientific research proves that dance boosts our cognitive performance at all ages and can reduce stress and improve our emotional wellbeing.
Bundled up with dance training are a number of other by-products which shape our students into well-rounded human beings.  Dance teaches self-discipline, time management, perserverence and team-work.
SYLLABUS
Jazzaddict, La Beauté Ballet and Encore Theatre Dance classes are the curriculum/syllabi that we follow for dance training.  These classes cater to students from 5 years to pre-professional level.
Vocal coaching is offered as part of the Musical Theatre (Encore Theatre Dance) curriculum.
Strength and Conditioning and KTL (Kicks, Turns, Leaps) classes are popular lessons to strengthen dance training.  These classes are complimentary for students 10 years and upwards, they are sponsored by Dance Collective to support students in reaching their potential.
Contemporary and Hip Hop workshop classes are offered throughout the year with renowned guest choreographers.
THE STUDIO
Our studio is located in Glen Innes, beside NZ Post.
We have a security digital lock on the entrance door.
The facilities include full length mirrors and barres, reception, kitchen, bathrooms and waiting area.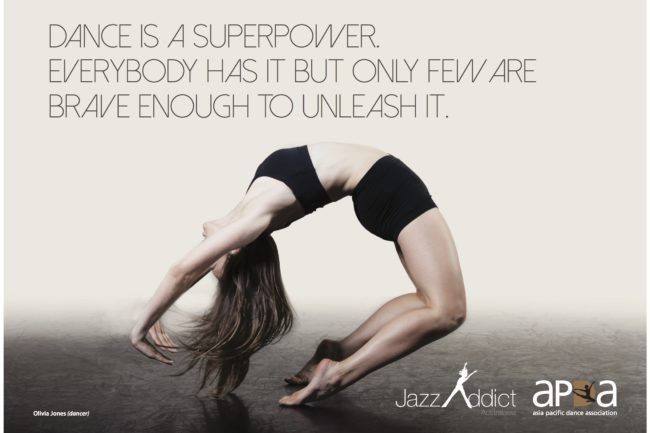 APDA
Dance Collective is the flagship studio of the Asia Pacific Dance Association (APDA).
The APDA is an international dance educational organisation which provides syllabi in six disciplines of dance to dance schools and institutions across New Zealand, Australia, Hong Kong, Macau, Thailand, Taiwan, South Africa and the United Kingdom.
Dance Collective is proud to be the operating developmental studio for the Asia Pacific Dance Association.